The camera in your Smart Box takes a video each time someone opens the lid.
A Smart Box's owner and all of its shared users can view videos via the Smart Box History page in the HomeValet Mobile app.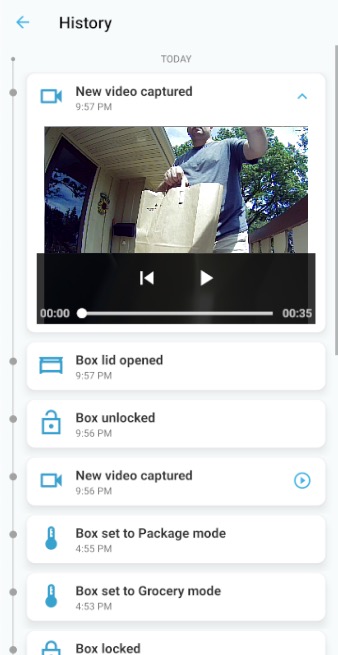 Videos are accessible for support purposes only with the user's consent, and HomeValet does not share user videos with other entities, including HomeValet partners.