Each Smart Box comes with two dividers. The dividers are used to split the Smart Box into different temperature zones and can be moved into different configurations depending on your delivery needs.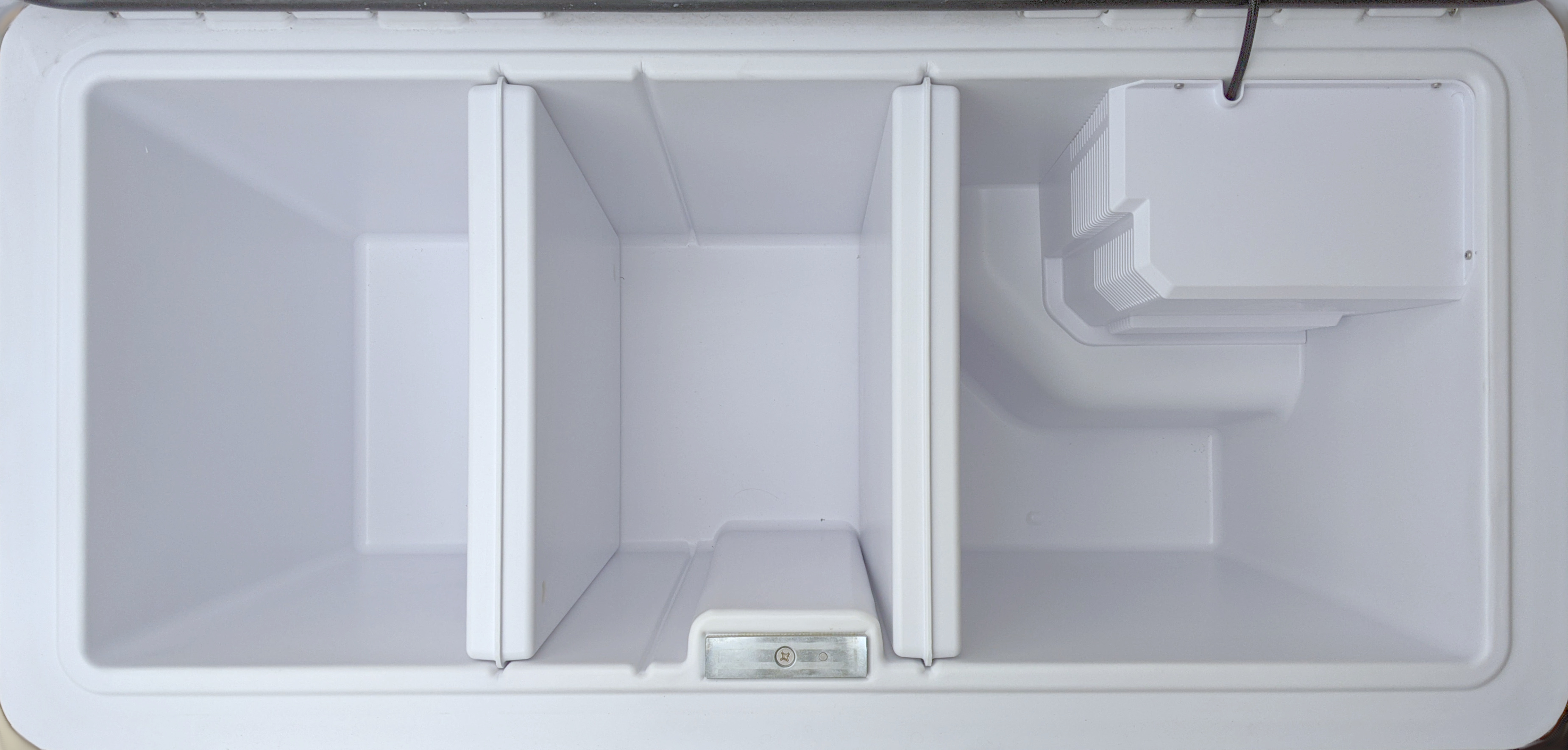 Determining the right divider configuration
Each temperature mode will accommodate a specific set of divider configurations.
If your Smart Box is not configured for the required temperature mode, the HomeValet app will prompt you to move the dividers.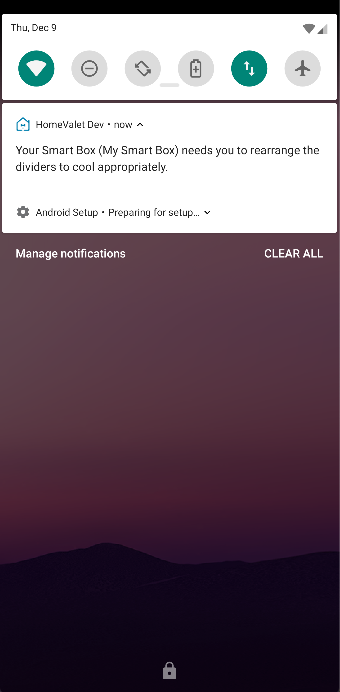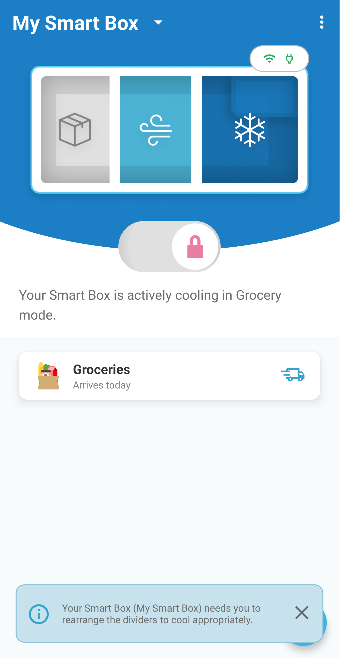 Tap the notifications to see where your dividers need to be placed for the required mode.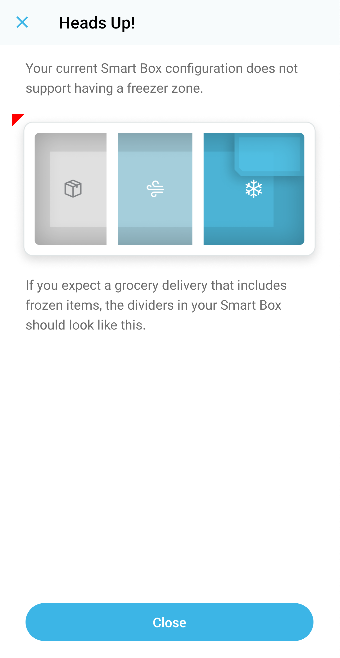 Supported Divider Configurations
The following table illustrates all divider configurations currently supported by HomeValet Smart Boxes.
| | | | | |
| --- | --- | --- | --- | --- |
| | Energy Saving | Fridge | Freezer | Grocery |
| 0 | | | | |
| 1 | | | | |
| 2 | | | | |
| 3 | | | | |
| 4 | | | | |
| 5 | | | | |
| 6 | | | | |