To view your Smart Box event history, tap the menu icon on the Home Screen and select 'Smart Box History.'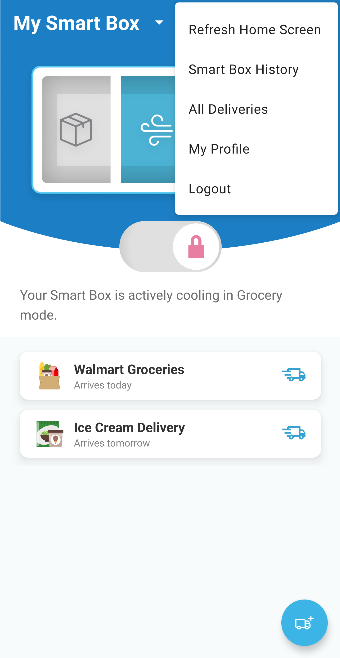 The Smart Box History page allows you to see everything that is happening with your Smart Box in an easy-to-read timeline format.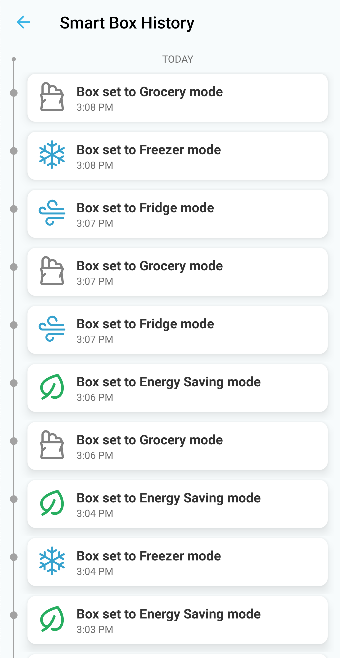 Keep track of your Smart Box's connectivity, view videos captured during deliveries, and more!
You can find full details on Smart Box events here.