When you create a HomeValet account, you can either sign up with an email address and a password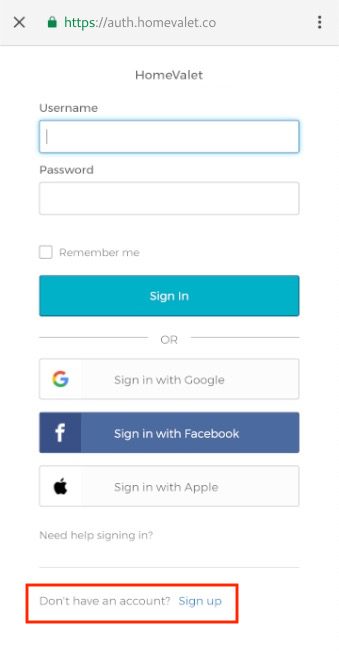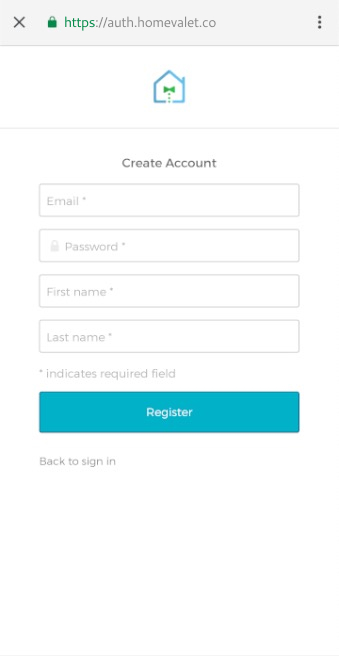 Or you can tap one of the available social platforms (Google, FB, Apple) to create an account using your login info for that platform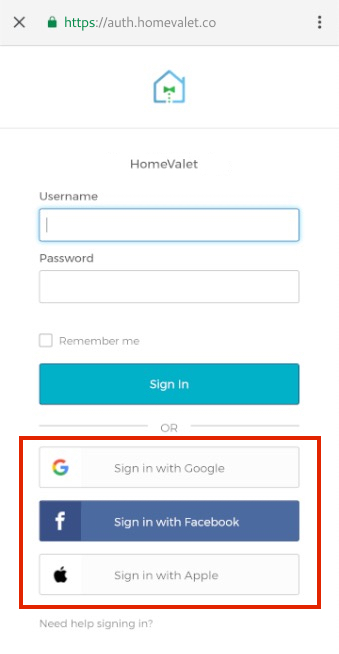 If your second account was created using a social media login affiliated with the same email address as your original account
The HomeValet platform will automatically merge the two accounts
Going forward, you will be able to log into your account using either set of credentials
Note: If you create an account using your Apple ID and choose to 'hide your email address,' there is no way to associate your accounts. See the email/password scenario below for next steps.
If your second account was created using an email/password combination
HomeValet is unable to merge the two accounts in this scenario. You can:
"Share" your Smart Box with your second account so that your Smart Box is accessible by both accounts
Or you can decide which account you would like to keep and affiliate your Smart Box with that account; HomeValet can delete the account you don't want to use.
If you want to delete an account or need help, contact Customer Support.