HomeValet's Smart Box is designed for use as a delivery hub outside of a single-family dwelling.
Before ordering your Smart Box, it's important to ensure that the area you plan to install the Smart Box meets the minimum requirements for operation.
The Smart Box requires: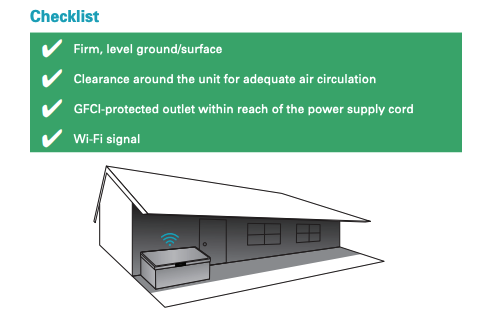 Firm, level ground/surface:
Position the Smart Box on a firm, level surface strong enough to support the Smart Box when fully loaded.
If you place the Smart Box in the yard, on the lawn, or in the landscaping, you should use bricks, pavers, or stones under the legs to keep the Smart Box level.
Clearance:
The HomeValet Smart Box is designed to be free-standing, and it should not be recessed or built-in.
You should allow 4" (10cm) between the sides and back of the cabinet and walls.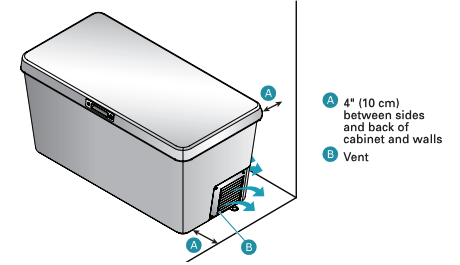 Your Smart Box requires adequate air circulation for efficient operation. Keep the area around the Smart Box free of leaves, yard waste, and other debris, and maintain the recommended clearance to ensure adequate air circulation.
GFCI-protected outlet:
The Smart Box requires access to a GFCI-protected electrical outlet. Click here for more information on power requirements.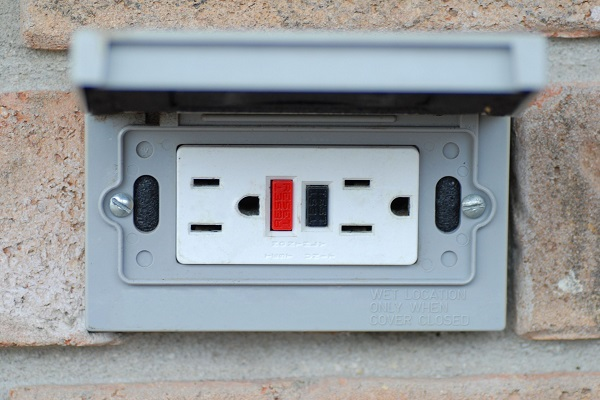 WiFi signal:
Place the Smart Box in an area with a strong WiFi signal. The closer to the router or access point, the stronger the signal.
You may want to test your WiFi signal's strength using your mobile phone before setting up your box in a specific location. For more information on how to do that, click here.
Other best practices:
Set up the Smart Box where water from lawn sprinklers can't reach it.

Water from sprinklers can enter the vent and cause damage to the motor.

To increase energy efficiency, place the Smart Box in a shady location.

Certain wildlife (mice, squirrels, chipmunks, cats, dogs, etc.) may be prone to chewing on cables. If you live in an area where this is a concern, consider a cable protector to keep your Smart Box's power cord safe from damage.