Once you have your Smart Box set up and have placed orders with your favorite online retailers, you'll need a way to help delivery drivers and couriers know where your Smart Box is and help them understand how to stow your deliveries properly.
We've included a few different types of signage with your Smart Box to help with this.
Yard Sign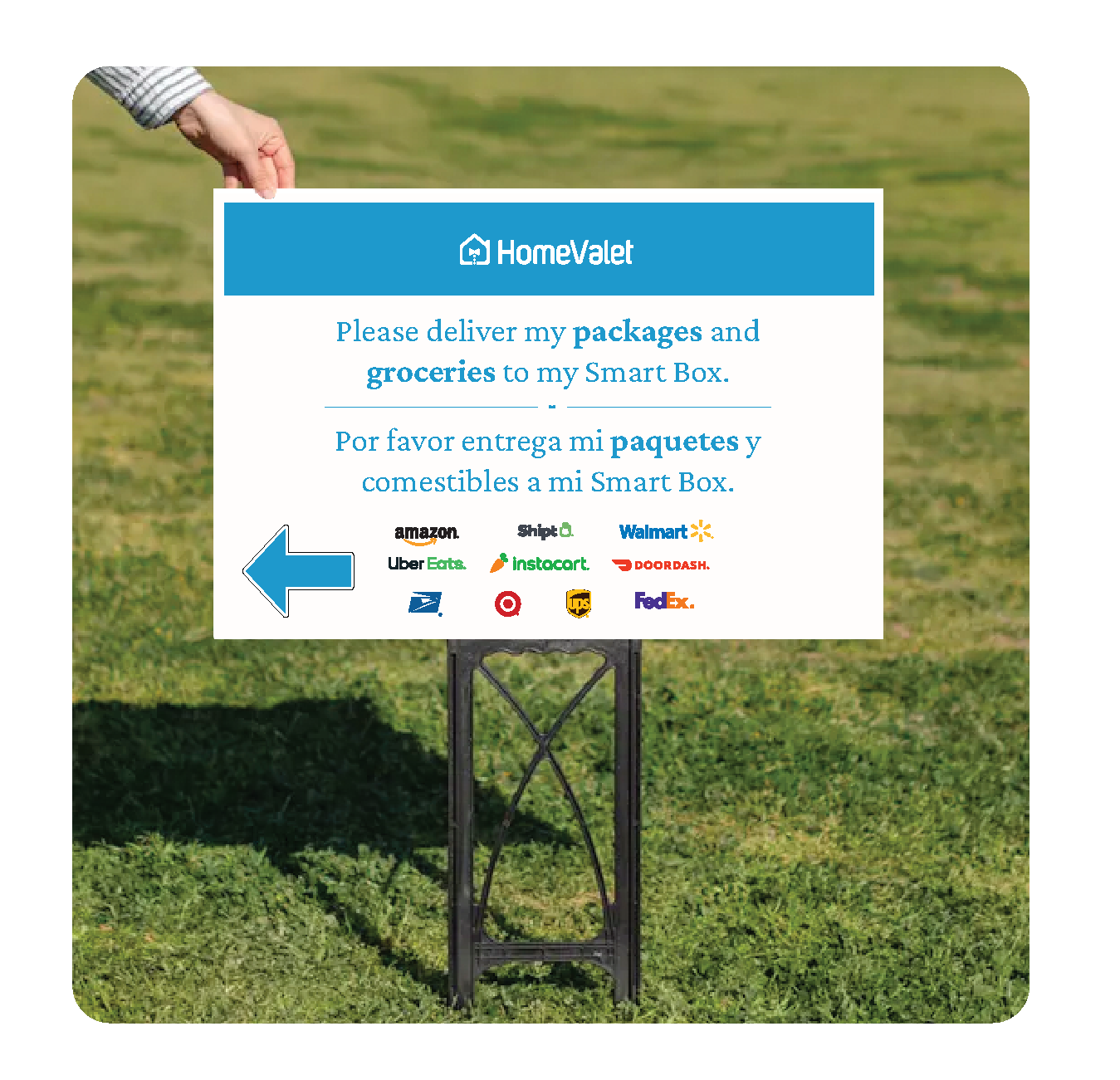 Place the yard sign where any delivery person coming to your home will see it (front walk, mailbox post, etc.). You can use the supplied sign stake or use an existing post, tree, or structure to hang the sign.

Use the provided arrow sticker if the Smart Box location isn't obvious from where the sign is located. Place the arrow sticker to either side of the logos to direct the delivery operator towards your
Smart Box.
Deliver Here Sticker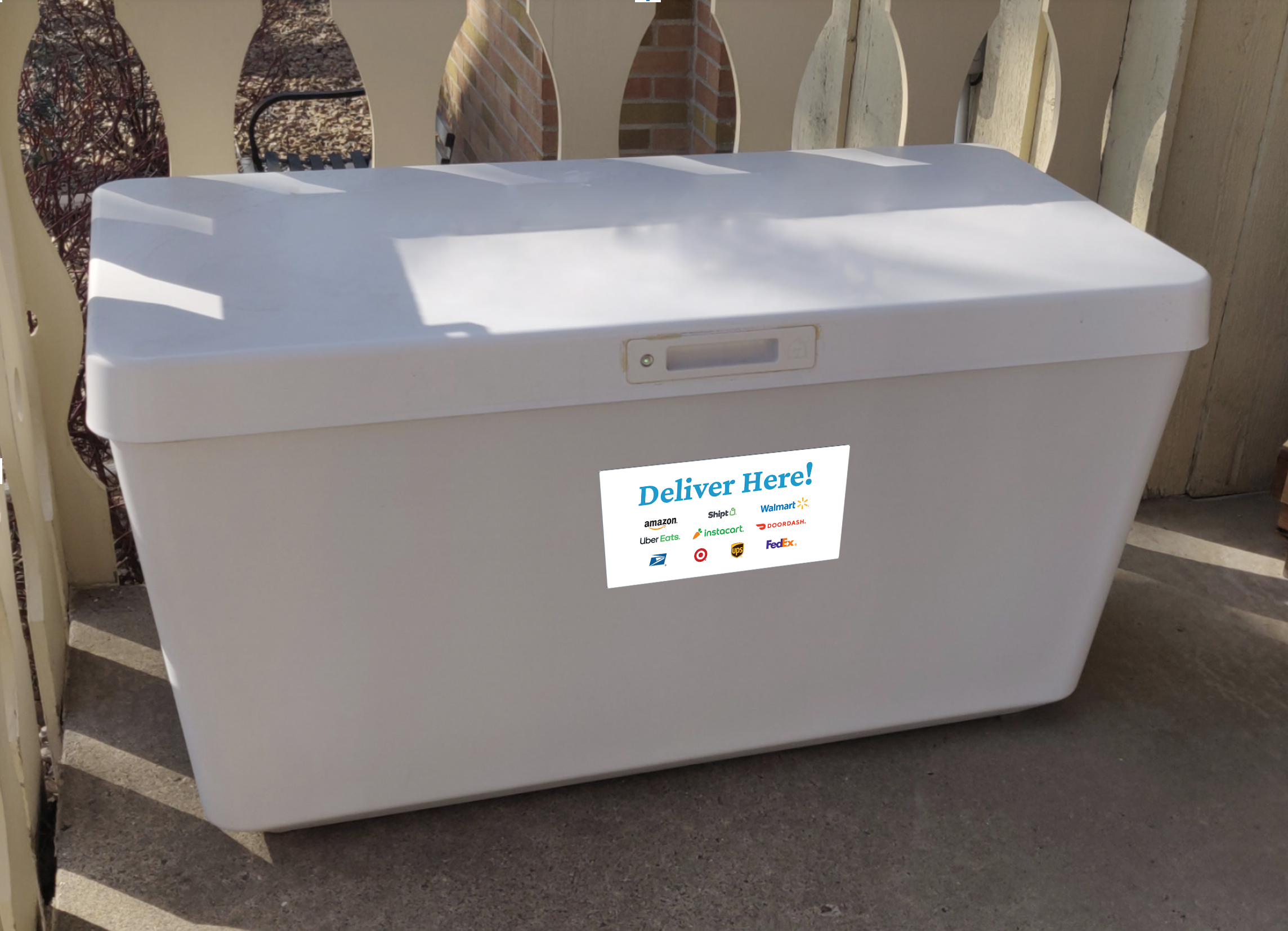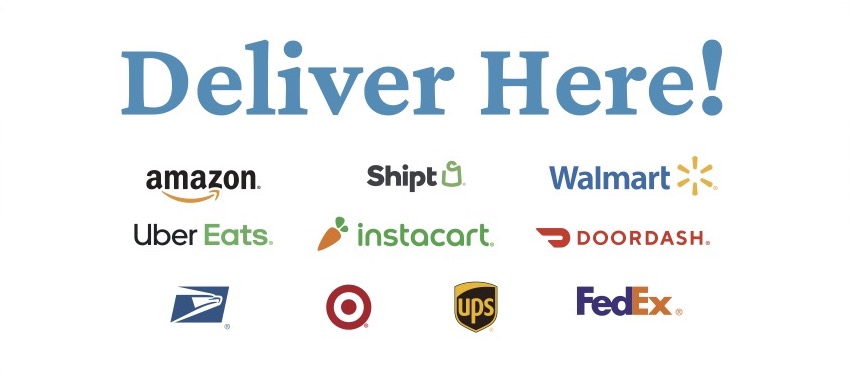 Place the deliver here sticker either on the Smart Box lid, on the front of the box, or on a wall behind/above the box to help a delivery person understand where to deliver your items.
Sorting Tags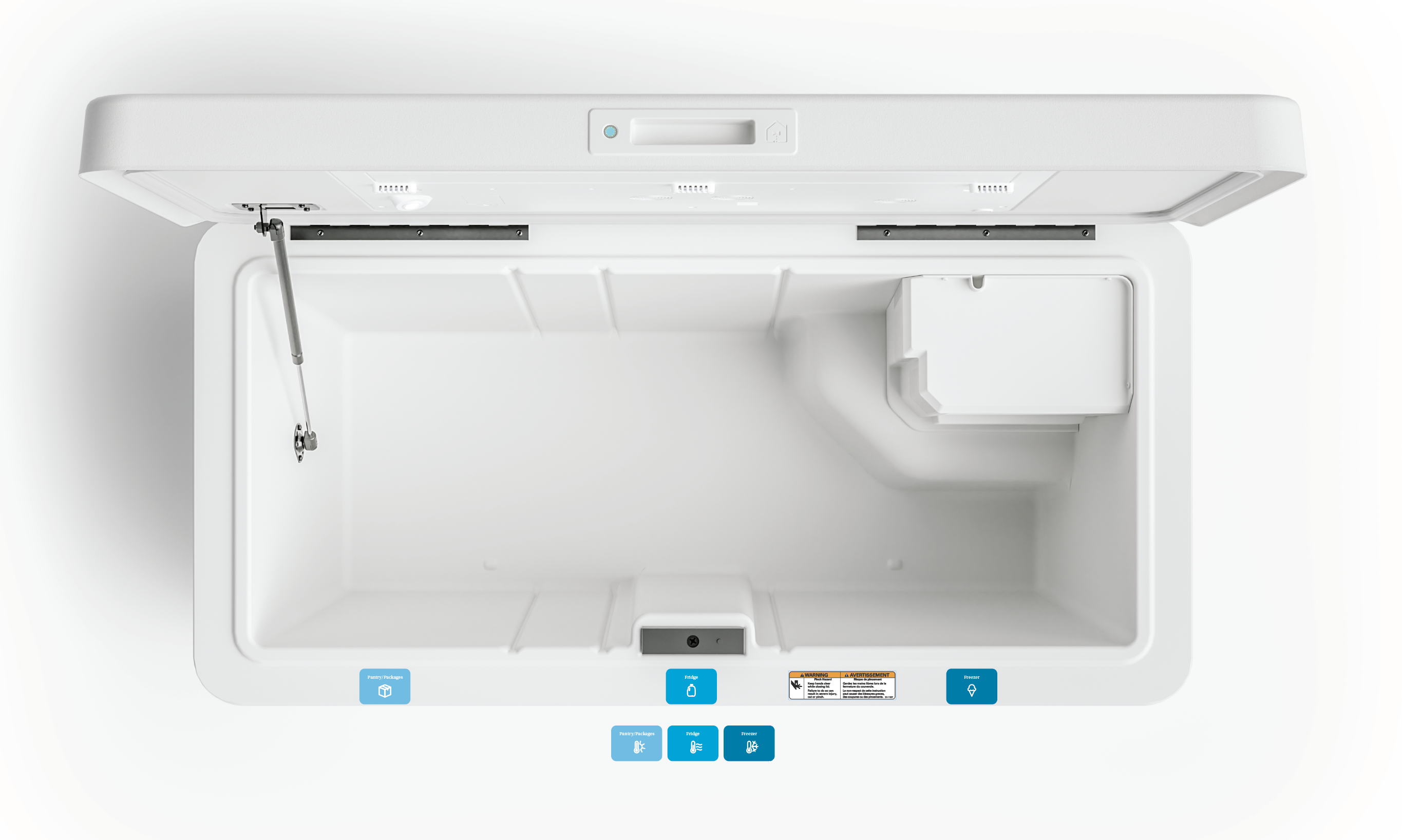 We've also included a set of magnetic sorting tags to help couriers place your deliveries in the correct area of the Smart Box.

The tags are movable, allowing for you to change their location to match the current divider configuration of your Smart Box.