We use an electromagnet to lock the SmartBox and keep your deliveries safe.
You can control the Smart Box's lock directly from the Home Screen of the HomeValet mobile app, and the app sends the command to the box in one of two ways:
via the HomeValet platform (requires internet access via a strong WiFi network connection)
Locally via Bluetooth (the smartphone must be within 6 feet of the Smart Box)
To lock and unlock your Smart Box via the HomeValet mobile app:
Launch the app

Tap the lock button on the Home Screen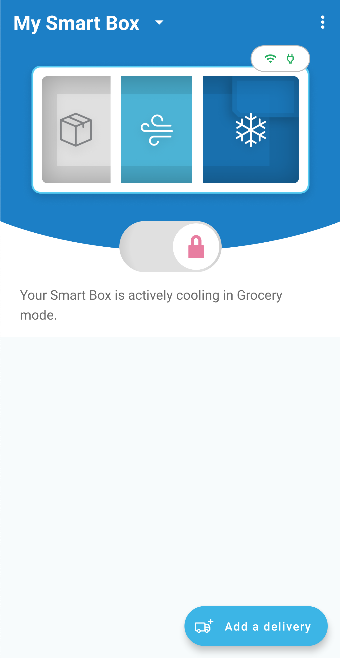 If the Smart Box does not unlock or lock as expected, check out this support article for troubleshooting steps.
To lock and unlock your Smart Box via the HomeValet Customer Portal:
The Customer Portal is a website that allows you to view and change certain types of account information, such as your email address, password, etc.
You can also edit your Smart Box's information and lock/unlock your Smart Box from the site:
Open the Customer Portal

Navigate to the 'My Smart Box' section of the site

Tap lock/unlock
Note: You can only control the lock from the Customer Portal if your Smart Box is connected to the platform. If it is not currently connected, click here for troubleshooting steps.
Auto-Lock
Your Smart Box also supports an auto-lock feature that can lock your box after an order is delivered. Click here to learn more.