Below you'll find steps on how to unpack, clean, and install your Smart Box once it arrives at your home.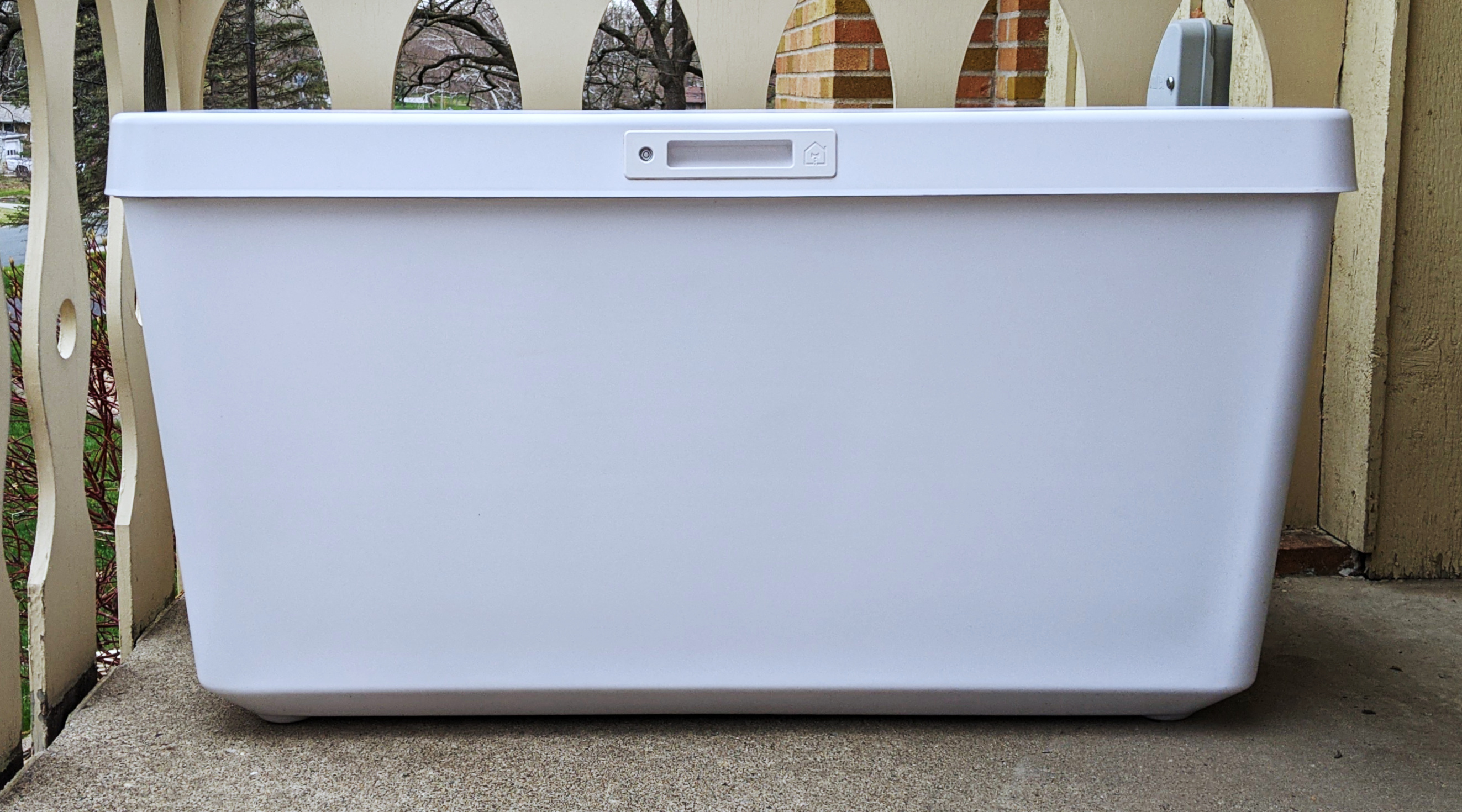 1. Unpack
In some circumstances, this step may be taken care of by the courier delivering your Smart Box. If this is the case, you can skip ahead to the next section.
If your Smart Box has arrived in its original packaging, here are some best practices for the unpacking process.
Note: To avoid injury, always use two (2) or more people when moving or installing a HomeValet Smart Box.
Remove the shipping band from around the box by pulling the tab on the band seam's underside.

Remove the box lid, and then lift the box sleeve.

Using two people with one person at each end, grasp the dust bag by the handles to lift the Smart Box from the shipping tray.
Avoid grasping the Smart Box by the lid to lift it from the shipping tray. Grasping the lid to lift the unit may damage the hinges.
2. Install
Next, it's time to install the Smart Box in your chosen location. Click here for information on how to choose the right location for your Smart Box.
When moving the Smart Box, be careful not to tilt the box, rest it on either of its ends, sides, or upside down. Doing so may damage the cooling unit.
If the Smart Box was moved on its side or tilted during this step, allow 2 hours for the refrigerant to settle before proceeding to the next step.
If you need to unplug the Smart Box for any reason, allow several minutes to elapse between unplugging the Smart Box power cord and plugging it back into the electrical outlet to avoid damaging the Smart Box.
3. Clean
Before using your Smart Box, it is important to clean the interior compartment:
Wash the Smart Box interior using a soft cloth dampened with a solution of mild dish soap and warm water.

Rinse using a soft cloth dampened with clear, warm water.

Dry the interior thoroughly using a soft cloth.
You can find additional information on cleaning your Smart Box here.
Once your Smart Box is unpacked, cleaned, and installed near your home, it'll be time to create a HomeValet account and add it to your Smart Box.