Both your account and Smart Box are controlled via the HomeValet mobile application.
The HomeValet mobile app is available for both iOS and Android devices. You can find the system requirements here.
Home Screen
When you sign into the HomeValet app, you will land on the Home Screen.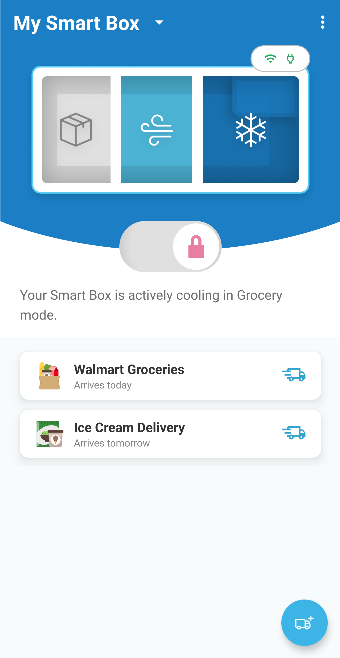 Smart Box Information
The top portion of the Home Screen gives a high-level overview of your Smart Box's status. You can view your Smart Box's:
Name

Current divider configuration

Temperature Mode

(tap the Smart Box to change mode)

WiFi / Power / Bluetooth status
You can also control your Smart Box's lock.
Delivery Information
The lower portion of the screen is dedicated to delivery information. From the Home Screen you can:
Menu
There is a menu in the upper right-hand corner of the Home Screen.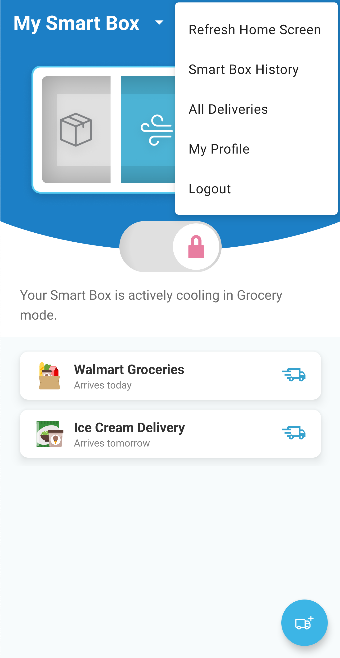 From the menu, you can access your:
You can also log out from the HomeValet app from the Home Screen menu.