Here are step-by-step instructions on how to test your WiFi network's signal strength from an Android device:
Download & Install WiFi Analyzer on your Android device.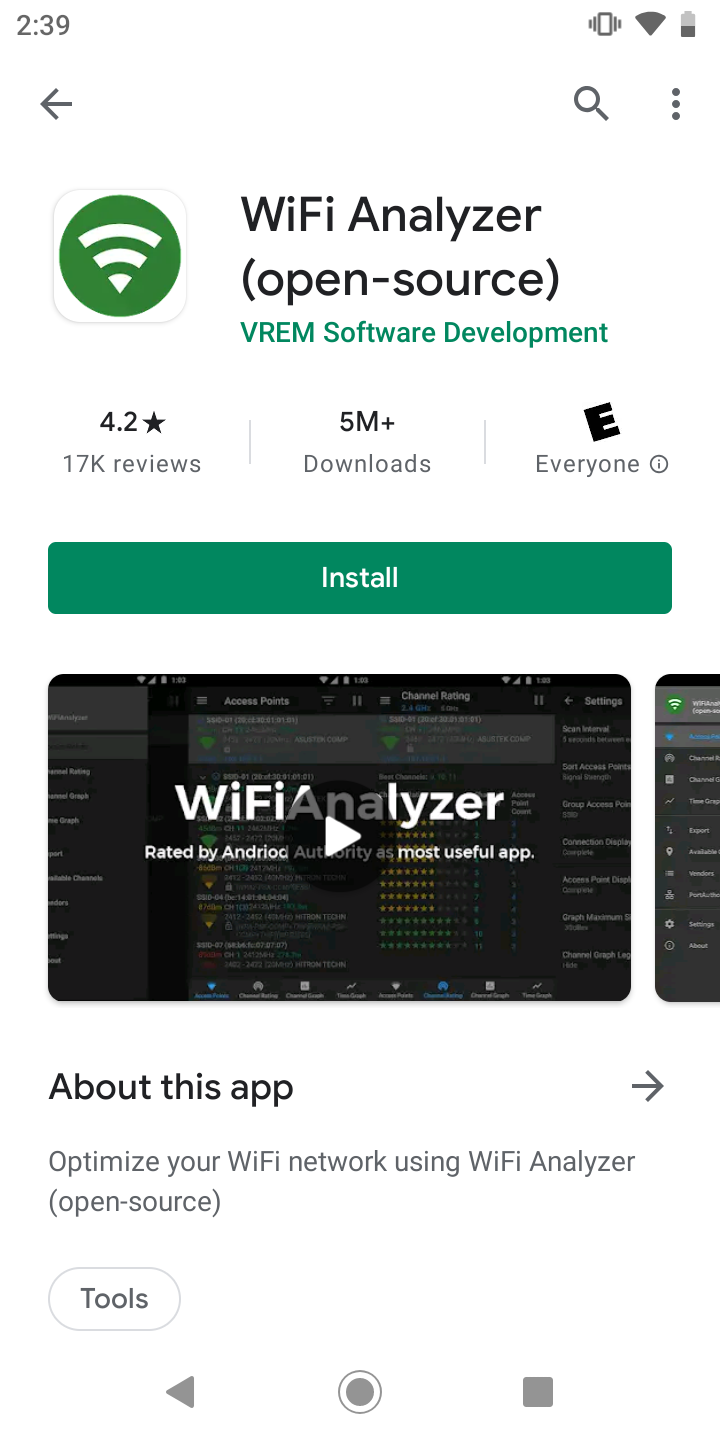 Once installed, tap 'Open' to launch the app.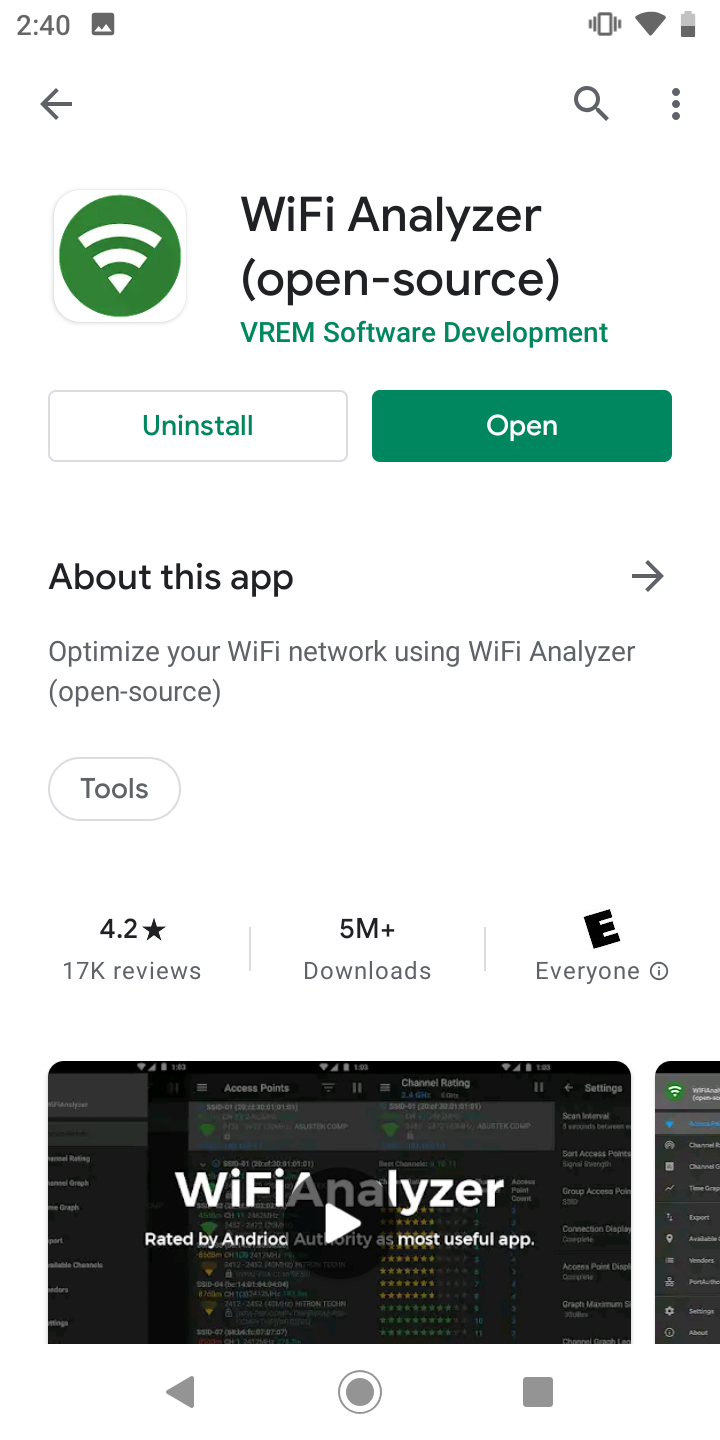 Google requires apps that perform a WiFi scan to obtain location permissions from the user. Read the information about this permission and then tap 'Ok.'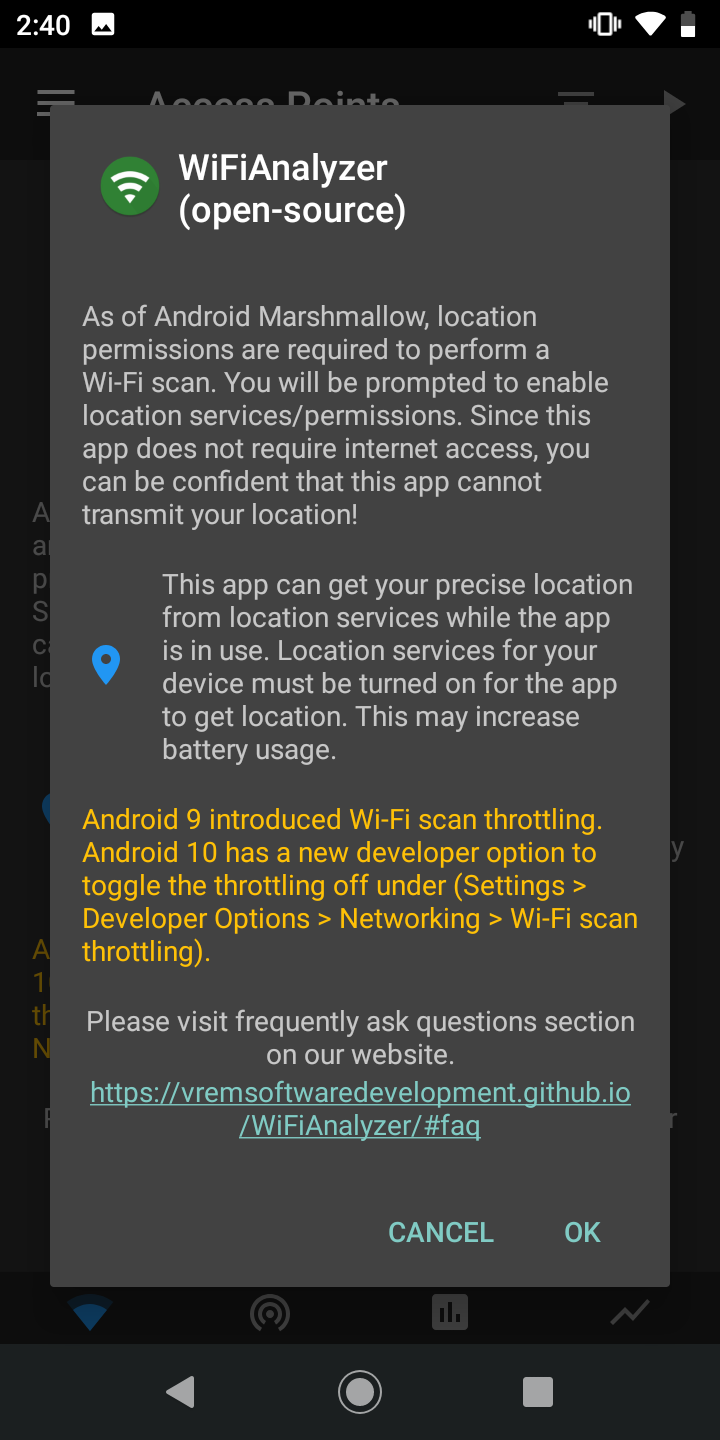 Tap 'Allow' to give WiFi Analyzer location permissions.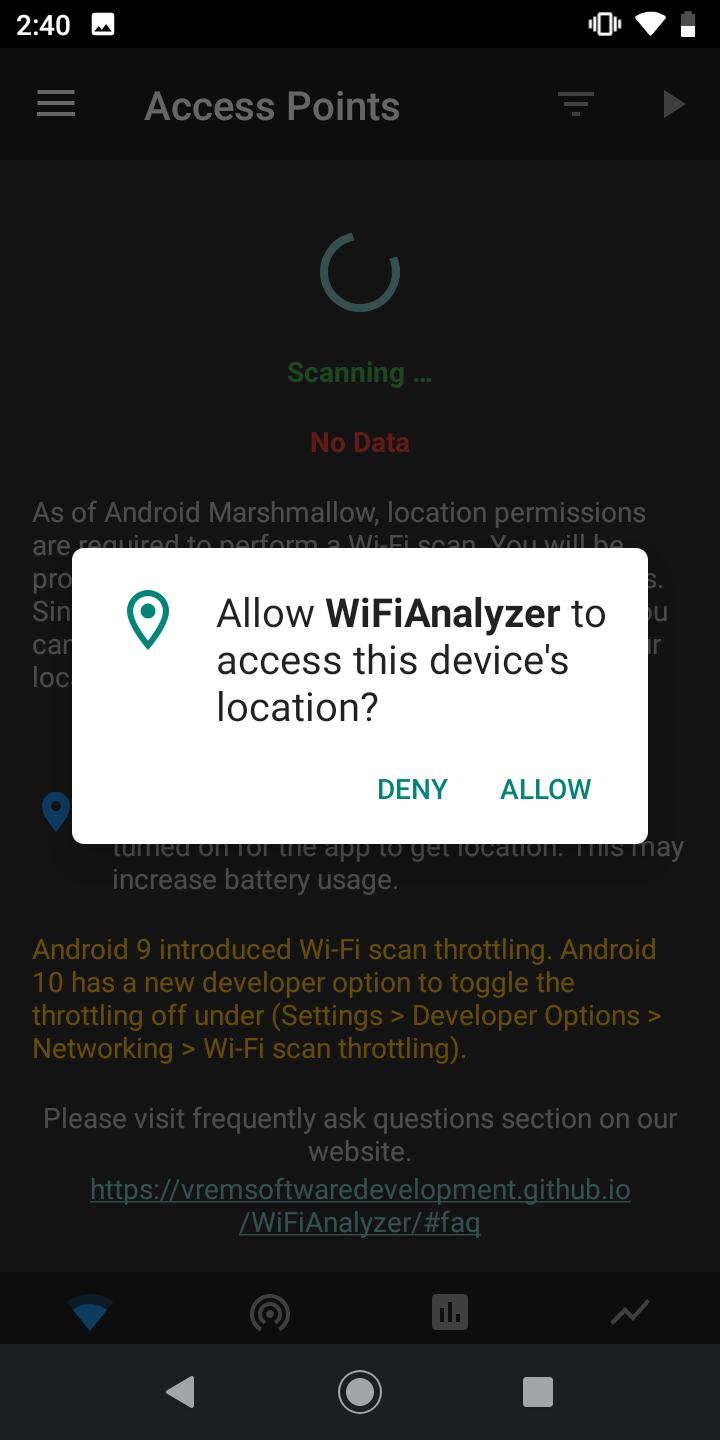 Next, the 'Access Points' page will load. The app will highlight your current WiFi network at the top of the screen. All subsequent WiFi networks that are in range will be listed below. You will see a dBm for each network listed.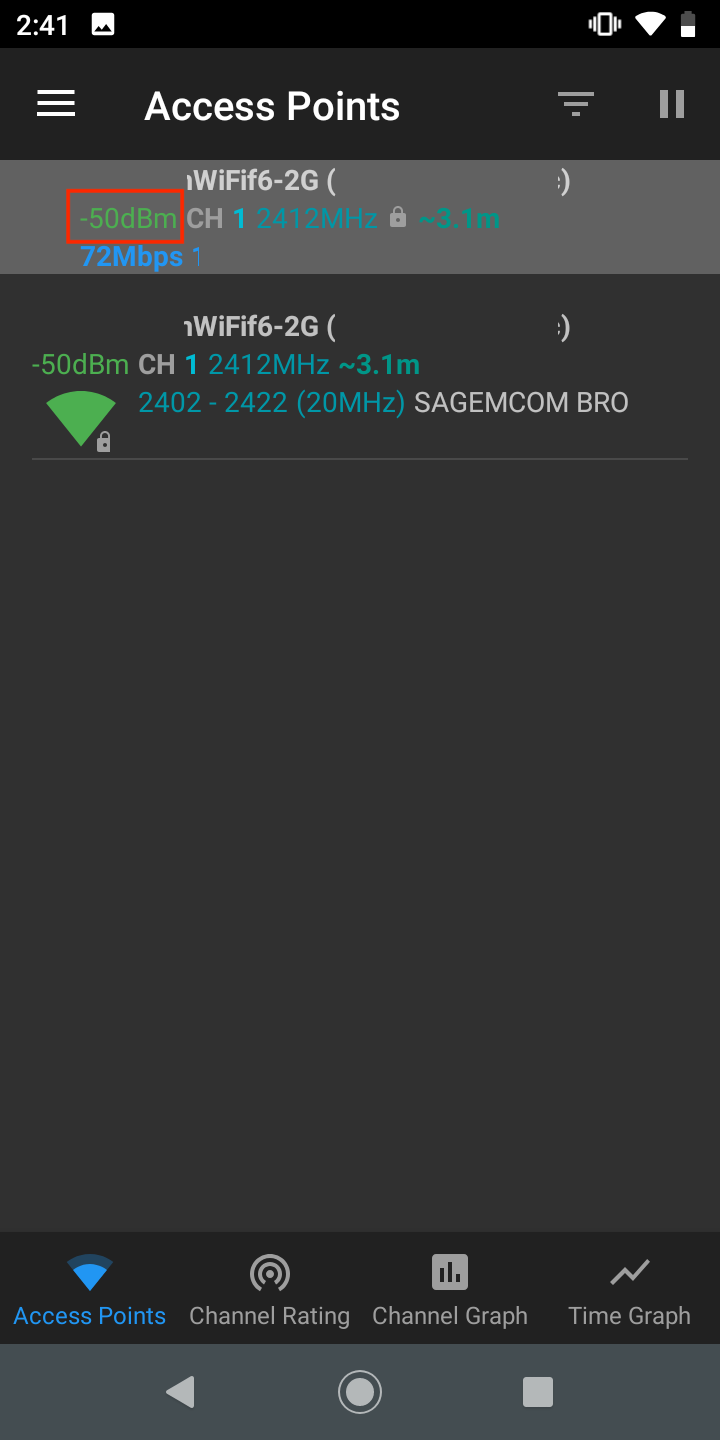 The closer your dBm is to 0, the better the signal is. A dBm of -30 to -70 should be sufficient for use with a Smart Box.