Smart Box Sharing allows you to give other people (your partner, kids, roommates, etc.) full access to your Smart Box. Smart Box sharing will enable users to:
Lock/Unlock the Smart Box
View, Create, Manage, and Delete all deliveries associated with the Smart Box
View the Smart Box's Event History, including videos
Update the Smart Box's Information (Name, Address, Delivery Instructions, WiFi Connection)
Share access to the Smart Box with other users
If you'd like to share your Smart Box, follow the instructions outlined below.
Note: Smart Box Sharing is not intended for casual access or to facilitate one-time unscheduled deliveries. Only share your Smart Box with people you trust.
Sharing your Smart Box with another person
Tap the menu icon in the upper right-hand corner of the mobile app's Home Screen and select 'My Profile.'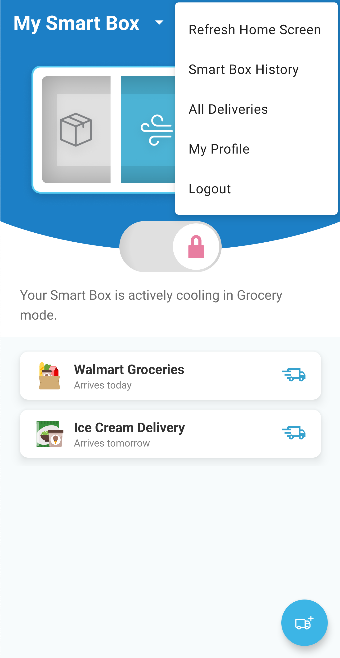 Under the 'My Smart Boxes' category, tap the name of your Smart Box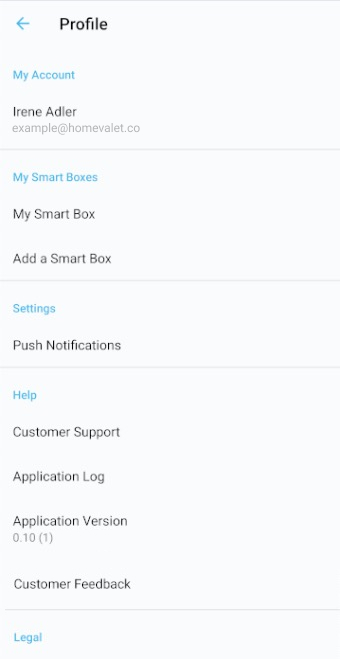 From the Smart Box Information screen, select 'Add User'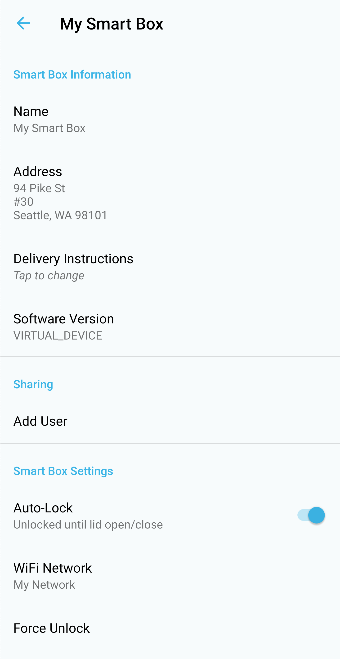 Tap 'Generate code' to create a temporary access code for your Smart Box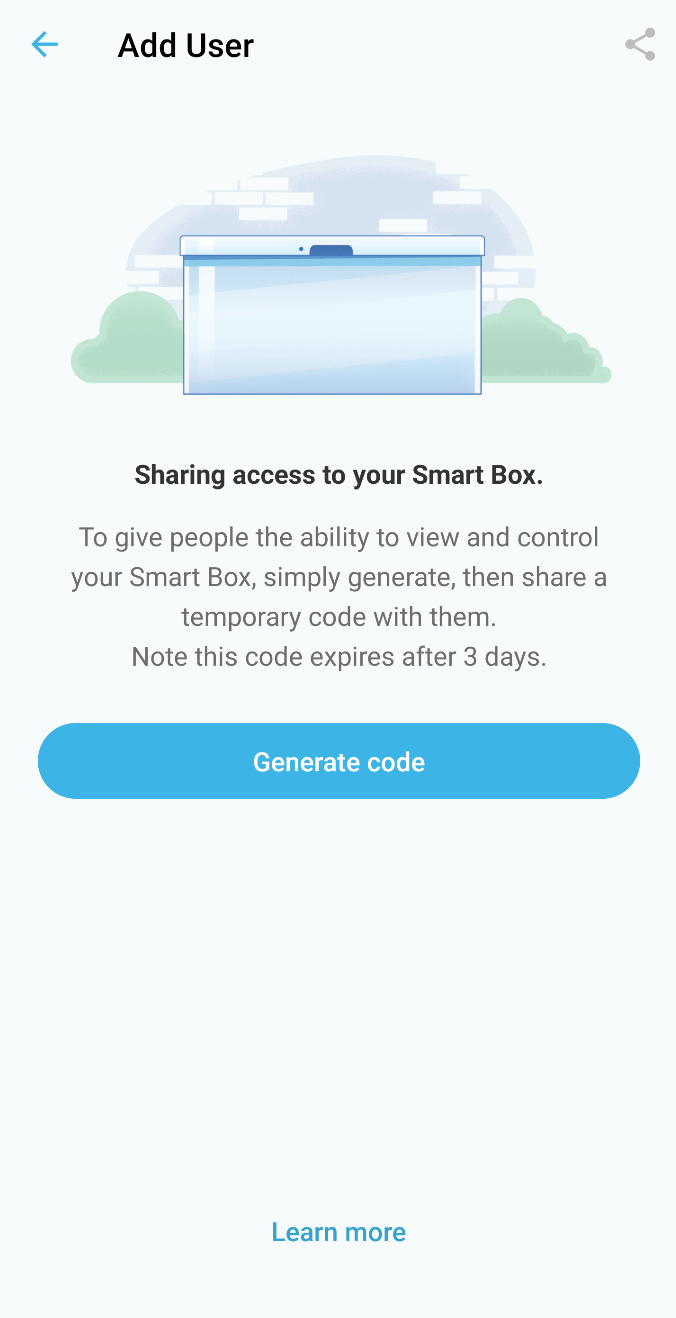 Once the code has been generated, tap 'Share my code'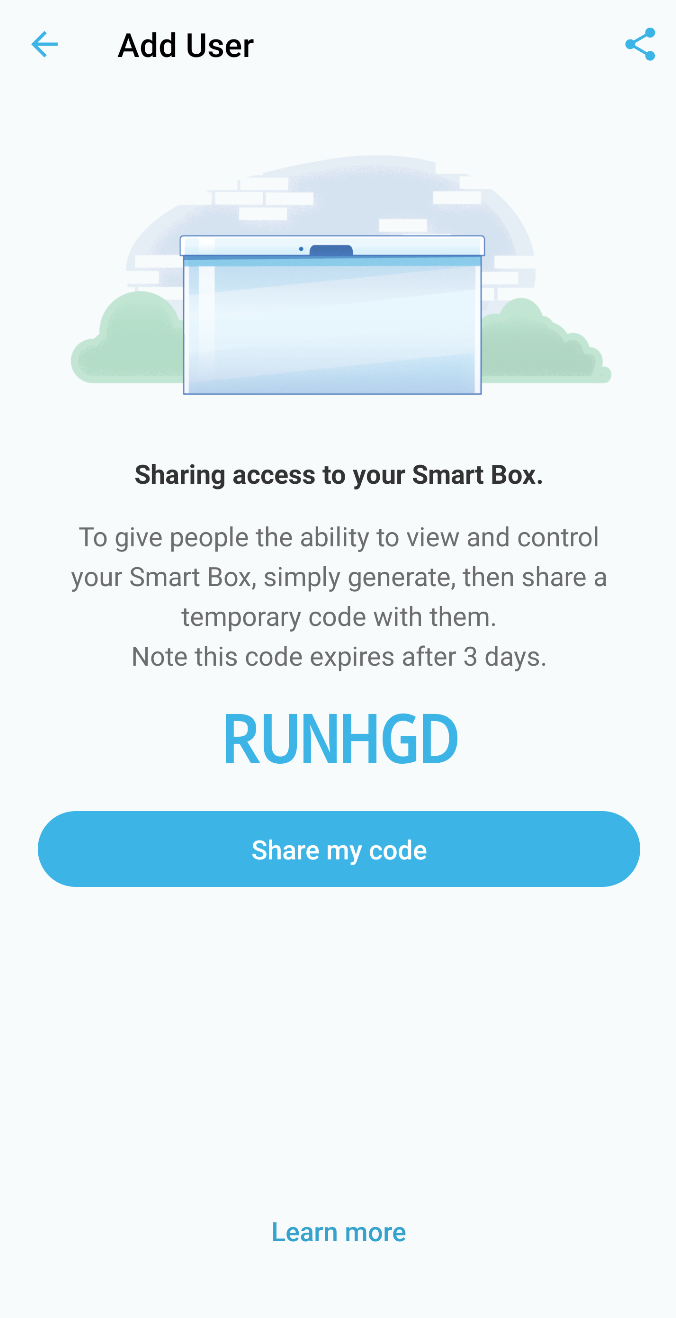 Share the code via text, email, social media app, or Bluetooth (if the person is nearby)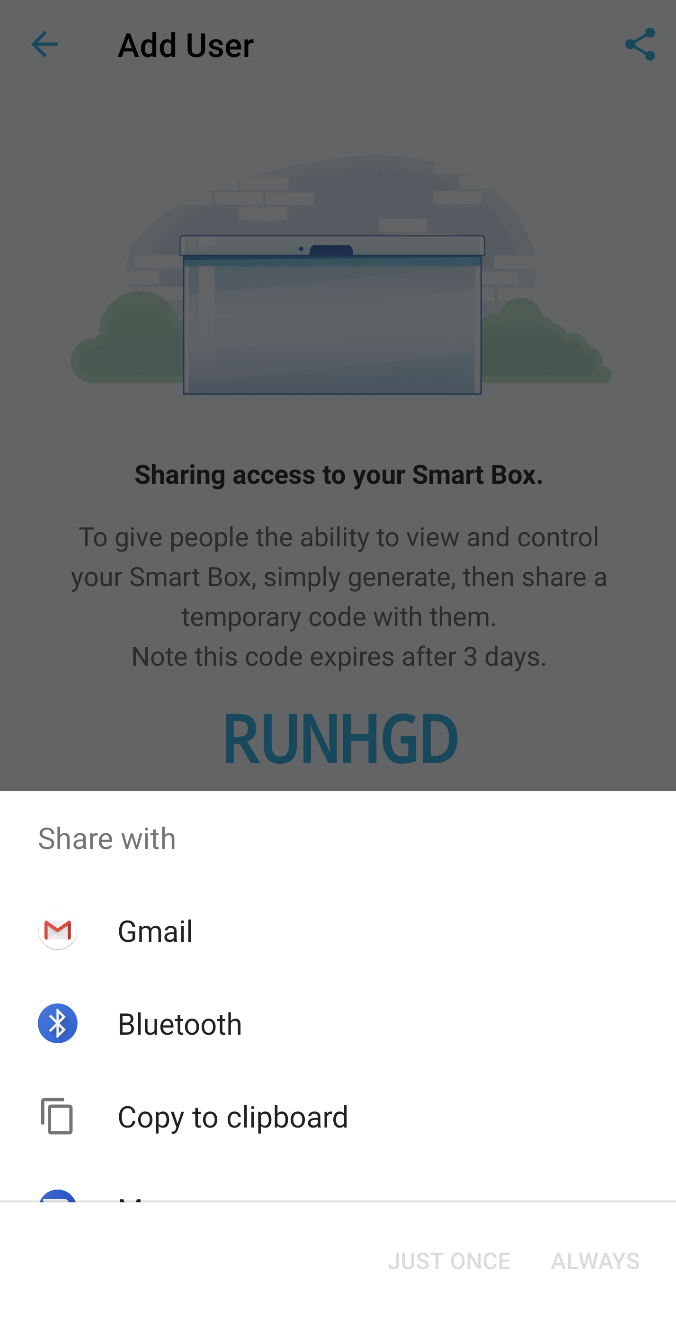 Having trouble sharing your Smart Box? Click here for troubleshooting steps.
Joining an existing Smart Box
If you are new to HomeValet, download the mobile app and create an account. After you sign in, the app will prompt you to add a Smart Box.
If you already have a HomeValet account, tap 'Smart Box Information' from the profile page. Next, tap 'Add a Smart Box.'
Once you have landed on the Smart Box Setup page, tap 'Connect to a shared Smart Box'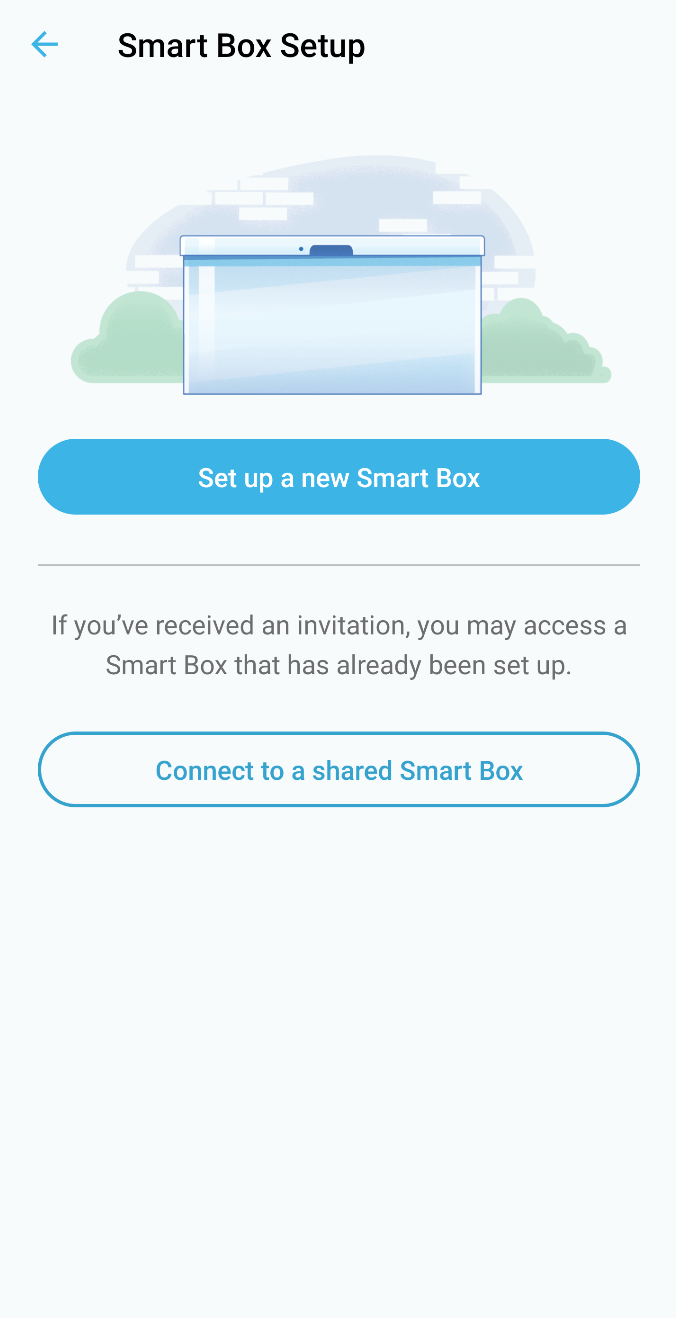 Enter the code shared by the Smart Box's owner and tap 'Submit'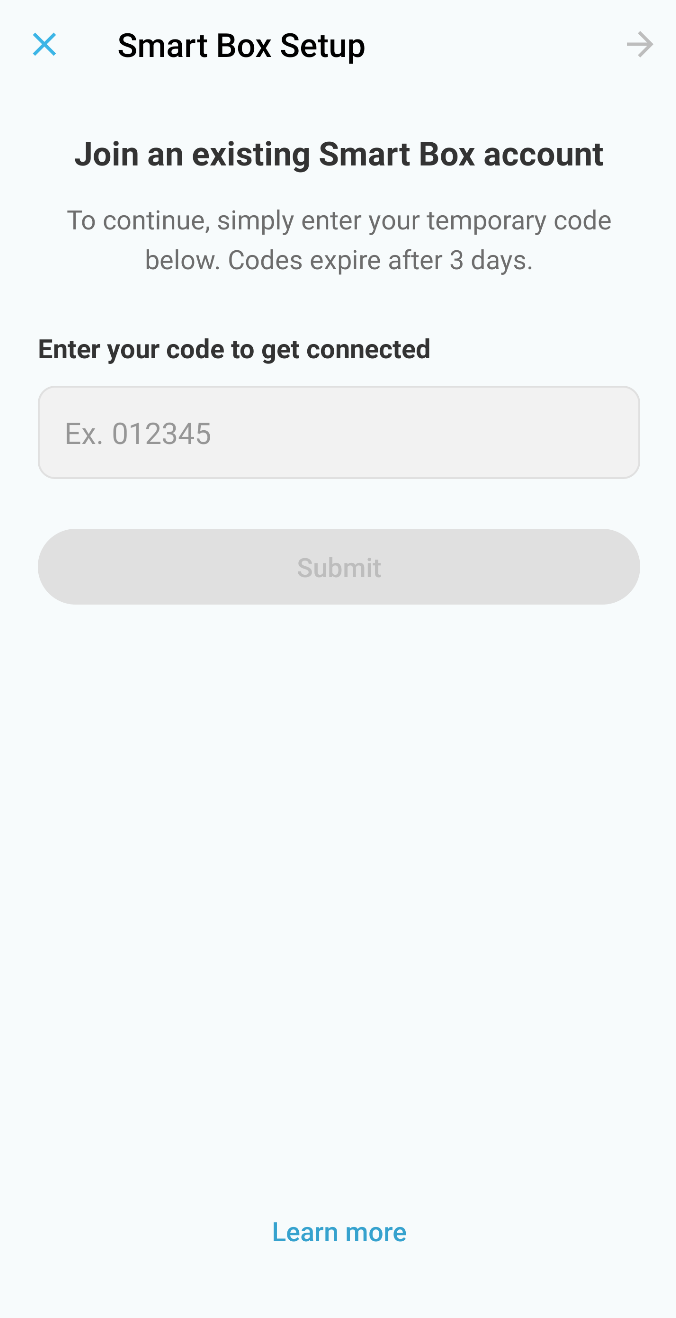 Once connected, tap 'Finish' to start using the newly connected Smart Box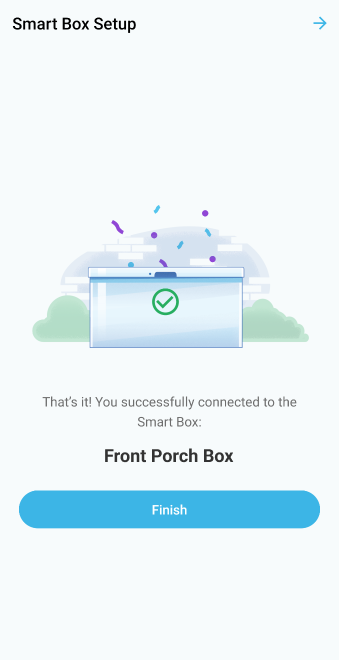 Having trouble joining an existing Smart Box? Click here for troubleshooting steps.
Removing a shared user from a Smart Box
If you'd like to remove a shared user from your Smart Box, contact Customer Support for assistance.