If the HomeValet platform runs into an issue when generating a Smart Box share code, you may encounter the following error:
"Sorry, we were unable to generate a sharing code. Please try again."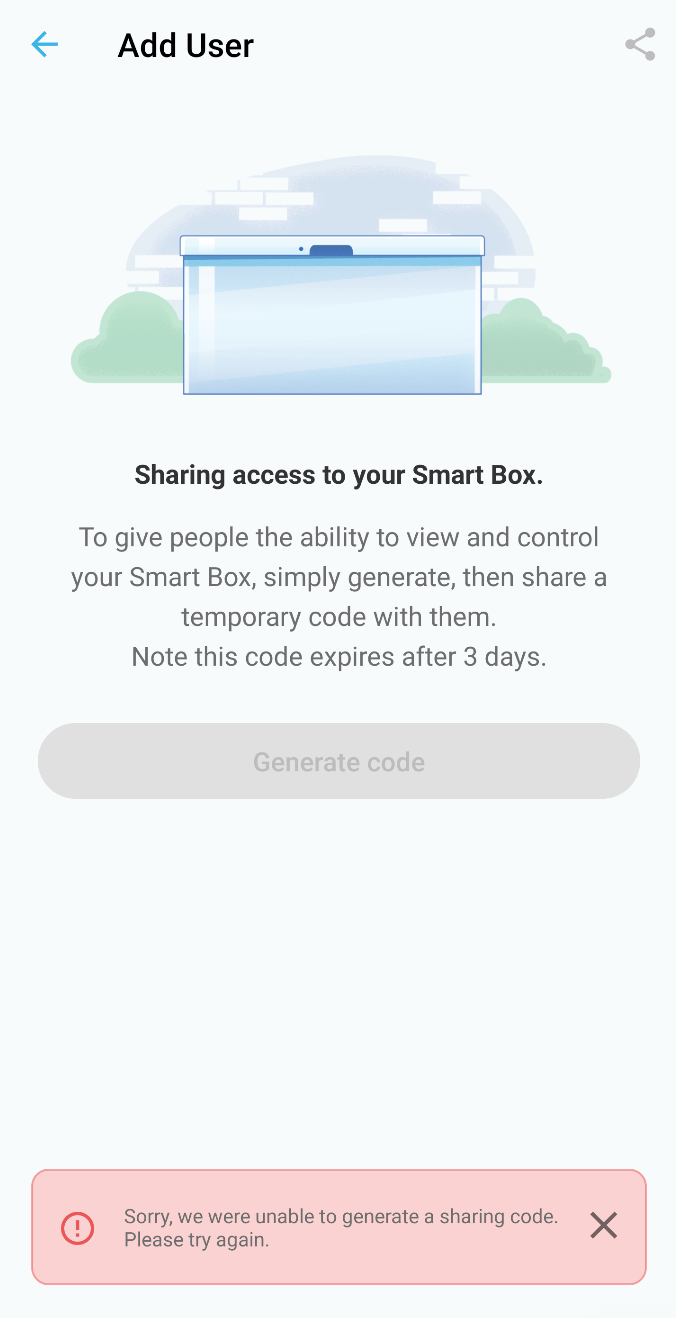 Two reasons that you might encounter it are:
Your phone has a weak internet connection
In the case of a weak connection, we suggest ensuring that your phone either has strong cell service or is connected to a WiFi network before trying again.
HomeValet is experiencing an outage
To see if we are experiencing an outage, visit the HomeValet Status page.
Still having trouble? Contact Customer Support.