To access and manage your Smart Box's details, navigate to your profile page and then tap on your Smart Box's name under the 'My Boxes' heading: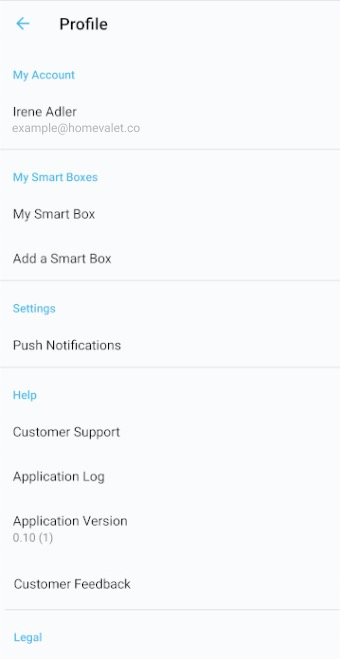 On your Smart Box Details page, you can see basic information about your Smart Box, such as its name, location details, and the WiFi network that it is connected to.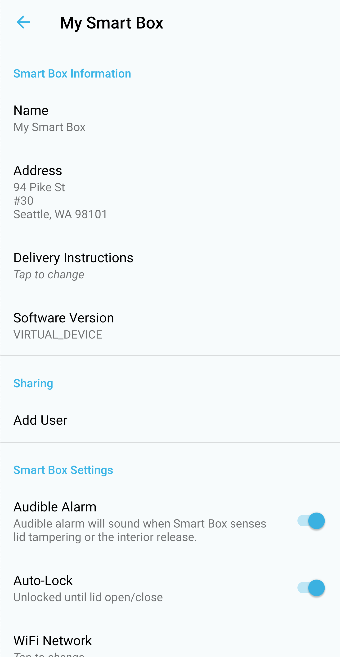 You can also share your Smart Box with another user, toggle on/off the Auto-Lock feature, or force unlock your Smart Box.
Sharing
Sharing allows you to give Smart Box access to friends, family, and other members of your home. Learn more here.
Audible Alarm
When this feature is enabled, your Smart Box will emit audible alarms when a tamper alert or interior release is activated. Learn more here.
Auto-Lock
When this feature is enabled, your Smart Box will automatically lock 2 minutes after the Smart Box lid is opened and closed.
Force Unlock
If you ever encounter a situation where you are unable to unlock your Smart Box from the main home screen, you can attempt an override with Force Unlock.