Your Smart Box has an alarm that sounds when a situation requires your immediate attention.
For instance, an alarm sounds when the interior release is depressed or if your locked Smart Box is opened without using the mobile app.
If you don't want your Smart Box to emit an audible alarm, you can turn the feature off in the HomeValet mobile app:
Expand the menu on the Home Screen and Tap 'My Profile'
Select the Smart Box from the 'My Smart Boxes' section of the screen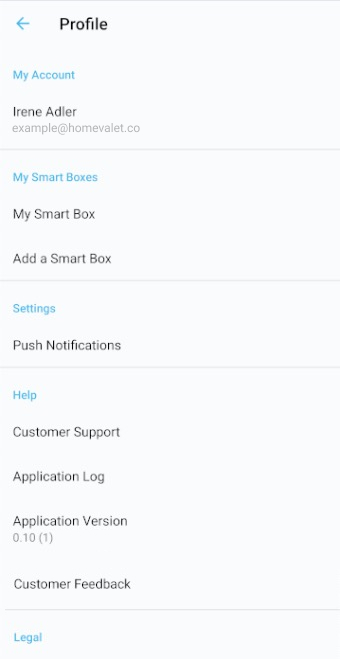 Toggle the 'Audible Alarm' option into the off position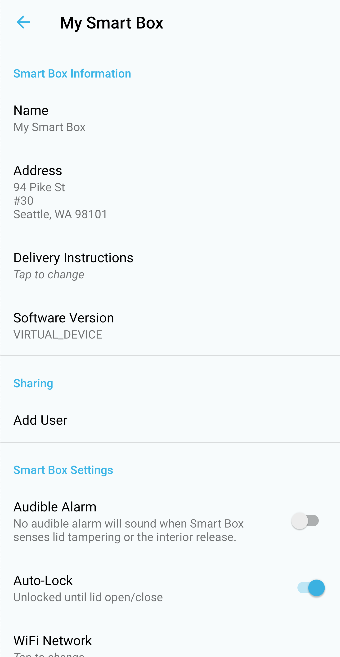 Some things to keep in mind:
You cannot select which alarm events you'd like to have silenced; disabling the audible alarm as outlined above will silence all alarms.
Disabling the audible alarm on your Smart Box will not disable associated notifications.