Partner Entered Deliveries are deliveries that are automatically added to the HomeValet platform by the retailer after you place your order.
Once our platform receives your order information, it is added to the Home Screen.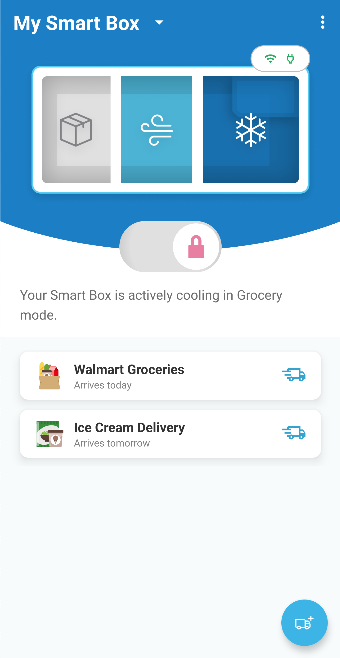 Tapping on the order will open the delivery details page.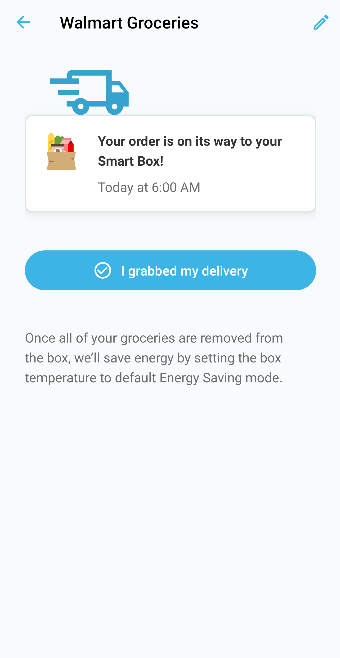 Since HomeValet knows when your delivery will arrive, your Smart Box will prepare to receive your order by performing these tasks automatically:
Switching temperature modes 2-3 hours ahead of the delivery to ensure appropriate temperature
Unlocking 15 minutes before the scheduled delivery time
Once your delivery arrives, you will receive a notification from the HomeValet mobile app. You can then lock your Smart Box via the app to keep your order safe, or if
Auto-Lock
is enabled, your Smart Box will lock itself after 2 minutes.
For information on how to add Customer Entered deliveries, click here; to learn about Unscheduled deliveries, click here.