Sometimes you may have a friend or family member planning to drop something off, but you don't know when.
When that happens, you can set your Smart Box up to receive an 'Unscheduled Delivery.'
To prepare your box for an 'Unscheduled Delivery,' follow these steps:
Open the HomeValet app and unlock your Smart Box from the Home Screen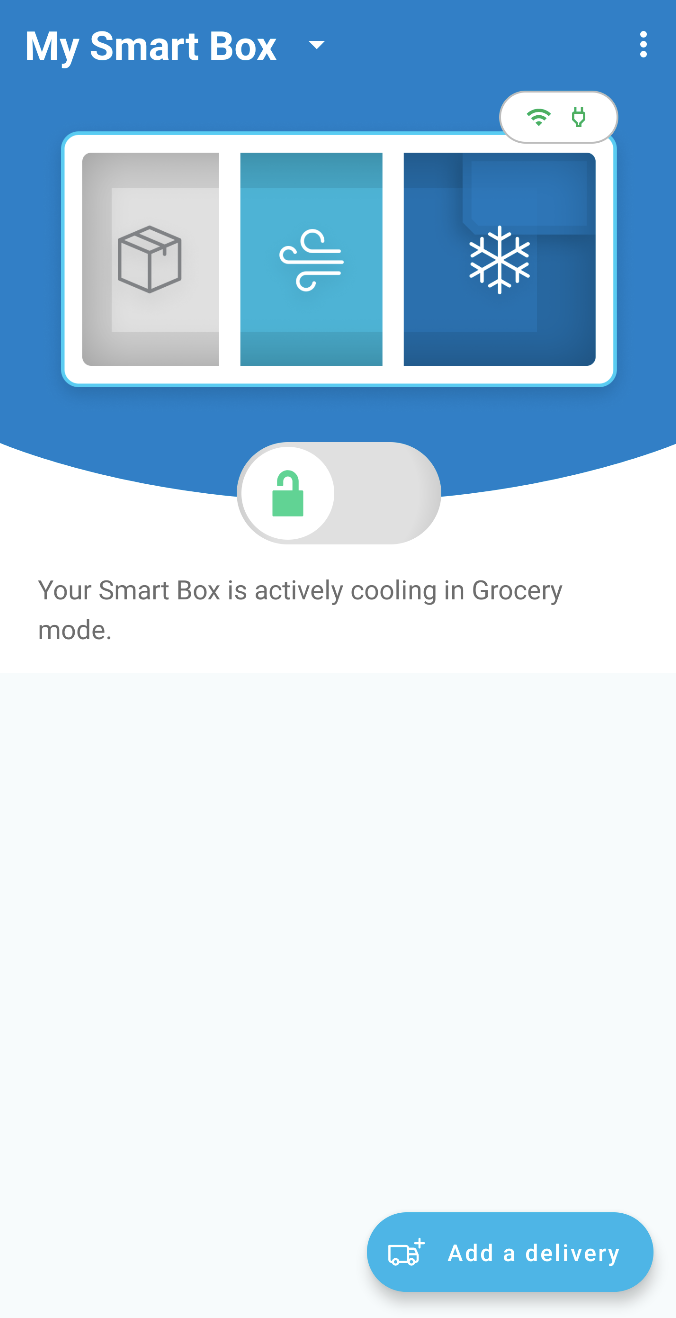 Tap the Smart Box image to open up the temperature control page and select the option that best meets the needs of your delivery. Tap 'Save' to set the mode.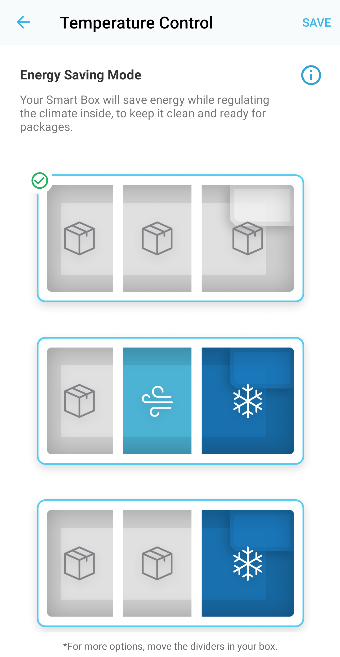 Note: If you don't see a configuration that will work for the items being delivered, move your Smart Box dividers for additional options.
Now your Smart Box will be prepared to receive your delivery whenever it arrives.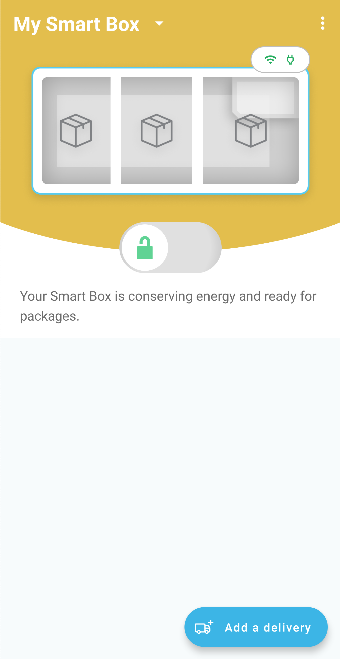 By default, your Smart Box will remain unlocked until you lock it again from the Home Screen.
If you'd like for your Smart Box to automatically lock after it senses that the lid has been opened, you'll need to enable the Auto-Lock feature. You can find details on Auto-Lock here.
For information on Partner Entered deliveries, click here; for information on Customer Entered deliveries, click here.