If you need to edit a delivery, open the delivery details for the order and tap the pencil icon: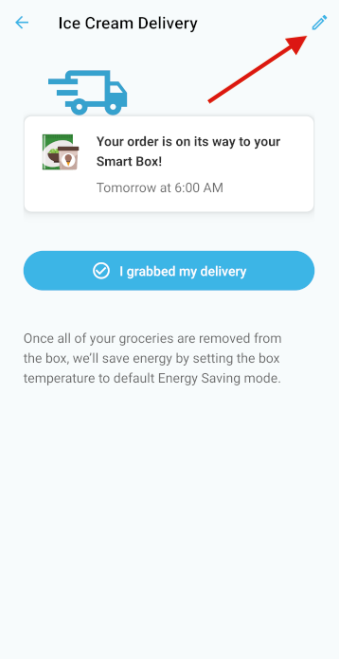 In the example below, we've discovered that our ice cream delivery is coming early (🎉), so we need to change the date from 'Tomorrow' to 'Today'
On the first screen, you can change the order name and the type of items arriving in the delivery. We don't need to change either of these, so we're going to leave them as-is and tap 'Next'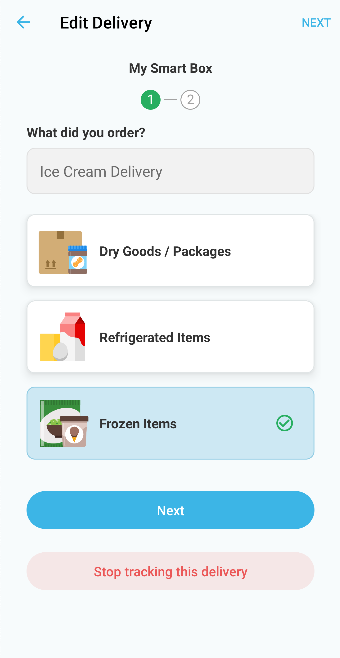 On the second screen, you can change when the delivery will arrive. Since our ice cream is now coming today, we've changed the date. We still don't know exactly when it's arriving, so we're going to leave that as is and 'Finish' the order update.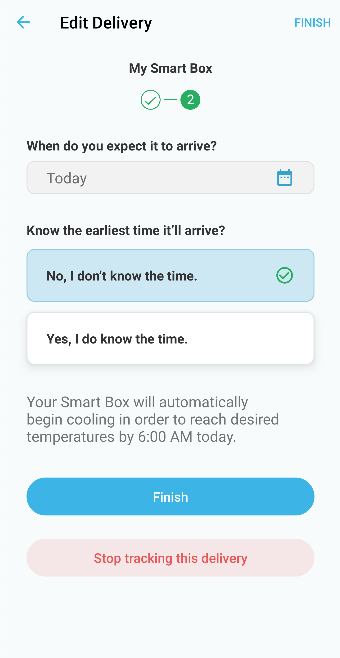 Once a delivery has been updated, the new information will be reflected on the Home Screen.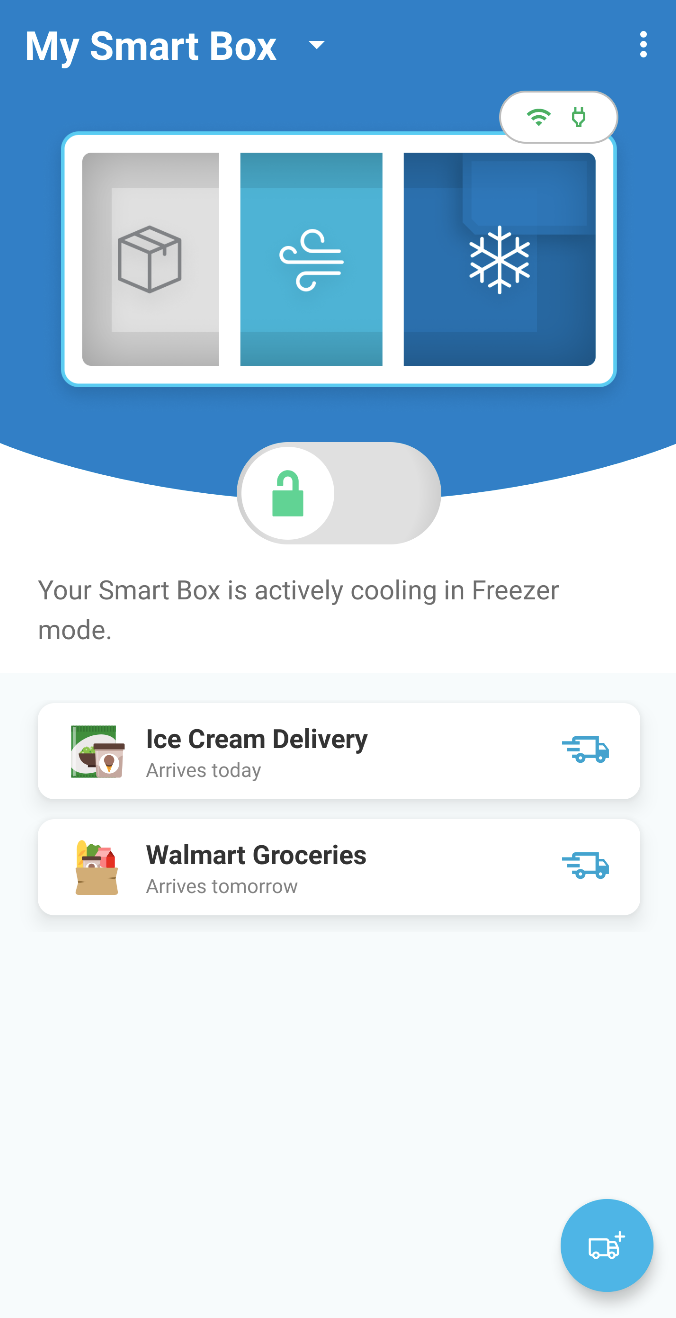 Deleting a Customer Entered Delivery
To delete a delivery, tap 'Stop tracking this delivery' on either the first or second edit screens.