Video notifications are short video clips taken by the camera in your Smart Box's lid. They capture the moment when your Smart Box is opened, giving you better visibility into the status and safety of your deliveries.
Here's how it works:
When the lid of your Smart Box is opened, your Smart Box's camera will capture a short video and you'll receive a push notification on your mobile device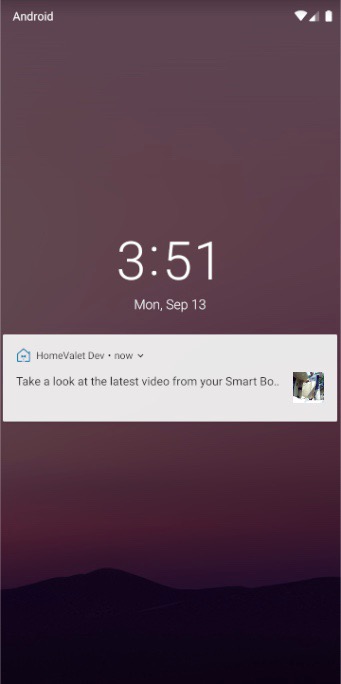 If you tap on the notification, you will be taken to the Smart Box History section of the mobile app. Here you can view all of your Smart Box's videos, as well as other Smart Box events.