Customer Entered Deliveries are deliveries that you add to the HomeValet platform manually.
Adding a Customer Entered Delivery
To add a delivery, tap the 'Add a delivery' icon on the Home Screen: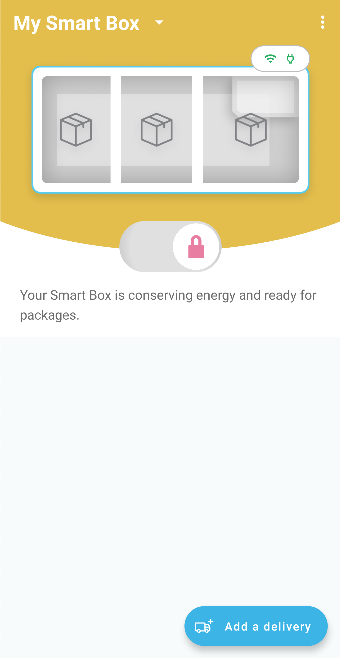 Provide a description for your order and let us know what types of items you're expecting. If your order contains a mix of item types, tap all that apply: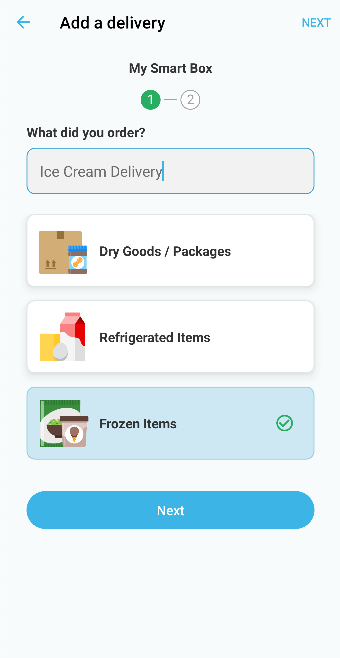 Next, tell us when you expect the delivery to arrive and tap 'Finish':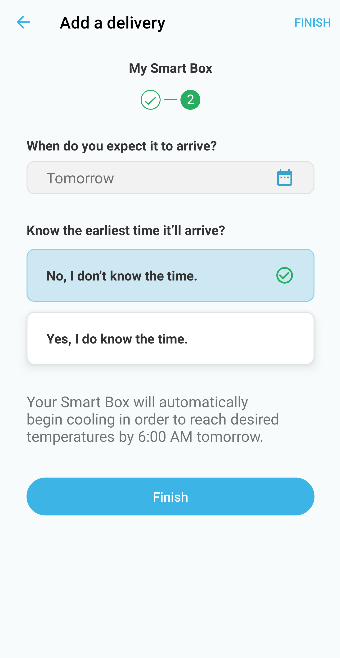 Note: If you select 'No, I don't know the time,' HomeValet will set the delivery window as 6 am - 8 pm to ensure that no matter when your delivery arrives, your Smart Box will be ready to receive it safely.
Once you have entered the order, it will show up on your Home Screen.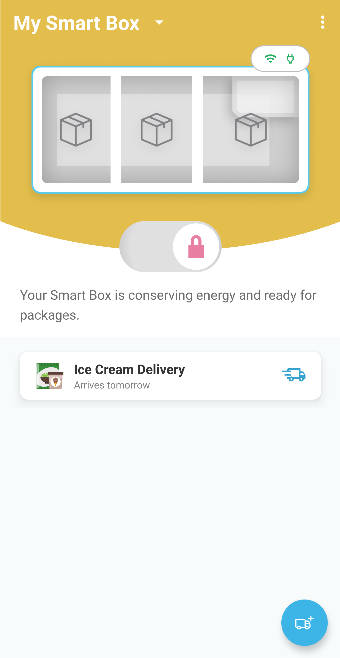 Tapping on the order will open the delivery details page. From there, you can tap on the pencil icon to edit or delete the delivery if necessary.
Since you've let HomeValet know when your delivery will arrive, your Smart Box will prepare to receive your order by performing these tasks automatically:
Switching temperature modes 2-3 hours ahead of the delivery to ensure appropriate temperature
Unlocking 15 minutes before the scheduled delivery time, or, just before 6 am if no specific delivery time was entered
We'll also let you know if your Smart Box has been opened so that you can check for your delivery or lock your Smart Box if the
Auto-Lock
feature is not enabled.
For information on Partner Entered Deliveries, click
here
; to learn about Unscheduled deliveries, click
here
.